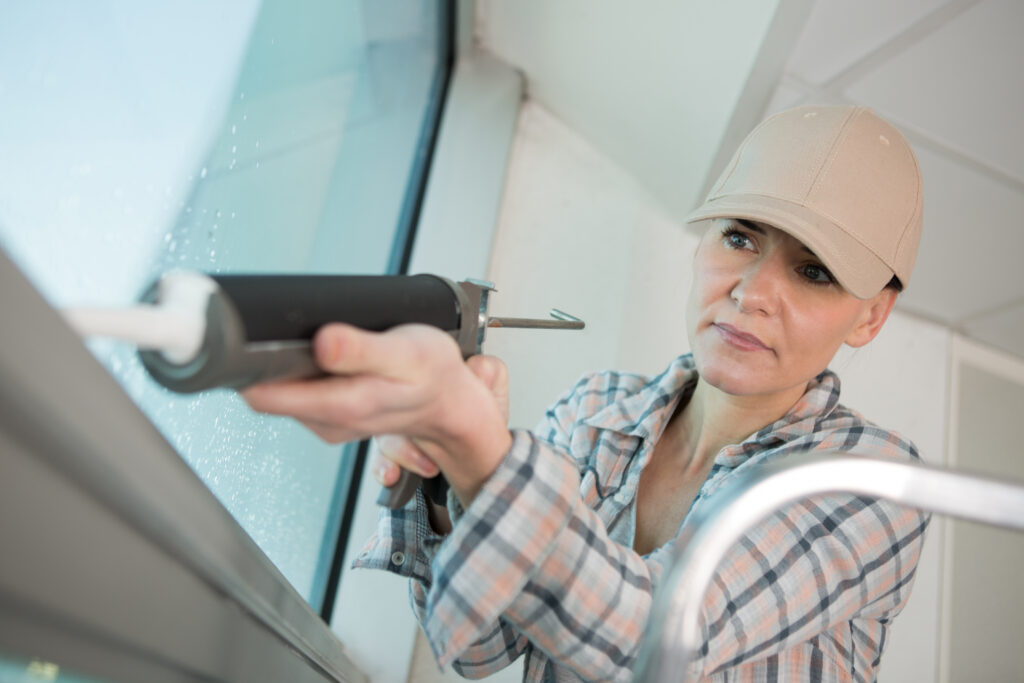 Hello, October! This tenth month of the year is when football is in full swing, pumpkin-flavored everything is out, and there's a shift in the weather. Hot, humid summer days seem like so long ago with the recently cooler daytime and nighttime temps we've been having. While crisp fall air is refreshing, our HVAC systems will be working hard to heat our homes over the next few months.
Every homeowner tries to be energy-efficient to save a little on their heating bills, especially when living in Central Virginia – we have winters that bring freezing temperatures. Heating bills during the fall and winter months can be hundreds of dollars depending on your thermostat, insulation, and if you have drafty windows. Keep reading to learn some efficient window practices to help you save on your heating bills this fall and winter!
Install Thermal Curtains
Drafty windows are a nuisance that no homeowner wants to deal with. Unfortunately, window drafts are responsible for 30% of a home's heat loss – imagine how miserably cold your home would be if warm air was constantly escaping and chilly air was entering your home through your window. Older windows have natural wear and tear and develop cracks or gaps in the window frame, which causes chilly air to enter a house. If you're not quite ready to replace your windows, consider installing thermal curtains.
Thermal curtains are made from a heavy fabric that helps insulate windows and retain heat. As a result, the draft from a window won't enter the home and will be blocked by the thermal curtain. According to the U.S. Department of Energy, drawn curtains in the winter can reduce heat loss by 10%, making for a more comfortable environment in your home. Follow these tips when selecting and installing thermal curtains:
Thermal curtains should drape over a windowsill or touch the floor

Choose moisture-resistant materials like microfiber or polyester

Consider the room or type of window to select the right style (side-drawn, Roman thermal, balloon curtains, etc.)
Once you select and install your thermal curtains, keep them closed at nighttime to block out the cold night air. If they're in a room with a lot of natural light, open them during the day. For a room on the dark side with little to no sunlight, keep the curtains drawn.
Apply Caulk/Weatherstrips
Sometimes efficient window practices are as easy as applying caulk/weatherstrips to your windows. It is a temporary fix as caulk will need to be reapplied every one to two years, and weatherstrips will need replacing once they wear down, but these two things can make a big difference with drafty windows.
You can apply caulk and install weatherstrips yourself by visiting your local home improvement store, or hire a contractor to help. Whichever route you go, apply the caulk to both the inside and outside of the windows if you notice any cracks or gaps. Checking and sealing window gaps is paramount when making your windows more energy-efficient this fall and winter.
Install Replacement Windows
There are many signs it's time for replacement windows in addition to drafty windows: condensation inside the window, damaged windows, leaky windows, sound, and wear and tear. Installing replacement windows in your home is an investment, so you want to make sure you do your research before spending your hard-earned money. However, installing replacement windows is a wise investment that will save you money in the long run.

The value of investing in replacement windows is one you'll never regret. Getting rid of your damaged windows that have cracks or gaps and replacing them with new, energy-efficient windows has several benefits. For one, your heating and cooling bills will be lower – when you replace your windows with ENERGY STAR® and NFRC labels that feature gas-filled windows, you'll save on your energy bills year-round, which is helpful since winter is right around the corner. Replacement windows also reduce allergens and increase curb appeal.

At One Stop Home Improvement Shop, we have the perfect replacement windows for your home. Our MountainView Windows offers superior energy efficiency, meeting and exceeding all ENERGY STAR® standards. With a multi-chambered frame design and premium glass packages and glass fills, there are plenty of options.
No matter your budget, we have replacement windows that are a perfect fit for your home and offer superior protection while eliminating drafts. Our MountainView replacement options are available in a variety of styles, including slider, casement, awning, double-hung, and more to complement your home's style. 
Our installation process for installing MountainView Windows is easy! It starts with our free consultation where we'll come to your home and examine your current windows. We'll provide an honest assessment of your current windows and the cost of installing replacement windows. Here's a glance at our installation process:
Remove your current windows (we clean it all up and discard every piece)

Measure & custom-fit our

MountainView Windows

to be a perfect fit for your home

Install your replacement windows throughout your house
Our window installers are expertly trained, avoiding common pitfalls in window installation and ensuring a perfect fit for your home.
One Stop Home Improvement Shop can help with all your home improvement needs, whether you need help with an insurance claim or a quote for installing a new roof or gutter system. We're here to help every step of the way throughout the entire process. Contact us today for a free consultation!