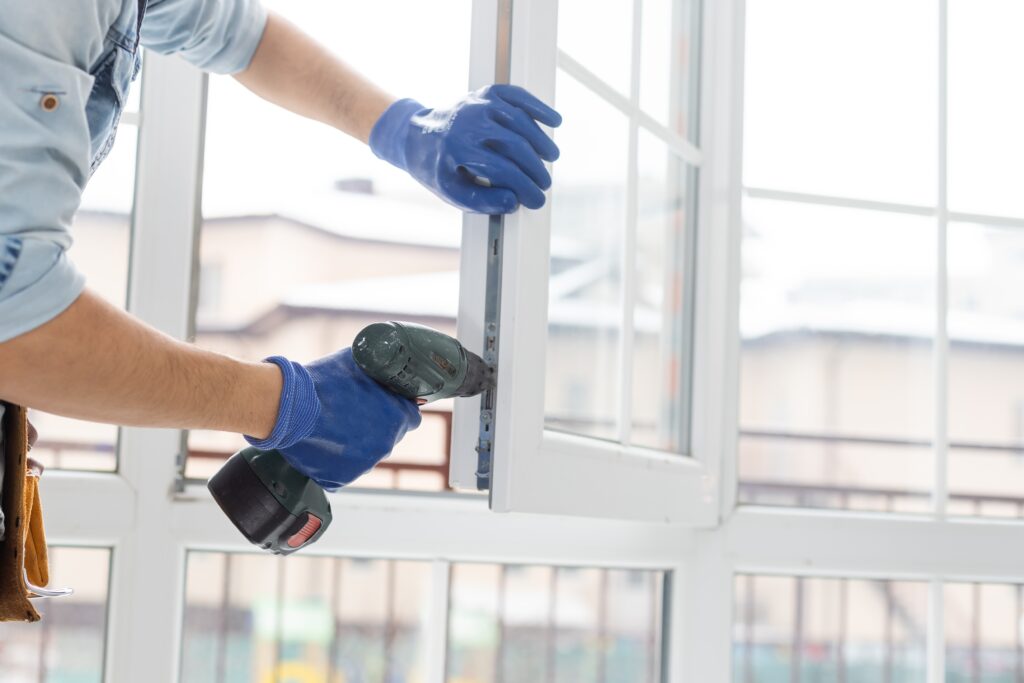 Have you ever stopped to think about how incredible windows are? They allow us to see the outside world and provide us with protection. Just by pulling back the curtains and pulling up the blinds, we can see how the weather is and what's happening in our neighborhoods while being protected and still feeling sheltered.
Every home has windows, some more than others. Have you ever had yours replaced? If not, how old are your windows? Unfortunately, windows don't always last a lifetime, depending on the brand and type installed on your home, and eventually, they'll need replacing. Keep reading to learn about some signs to look for when it's time to replace your windows and tips for choosing the right ones for your home.
Condensation Inside the Window
Living in Central Virginia means more annual rainfall than the national average. We get more precipitation than other states, and homeowners in Lynchburg, Charlottesville, and surrounding communities need windows that perform well. If you notice your windows have condensation on the inside at any point, it's probably time to replace them.
Windows that have condensation aren't necessarily in need of replacing if the condensation is on the outside of the window. Condensation is a reaction to humidity and temperature, so if the inside of your home, including your windows, is cool and the outside is humid, your windows will have condensation outside. However, if your windows have condensation on the inside of the window, there's probably an issue. 
Windows with condensation from the inside often indicate an issue with the window's insulation. Poorly insulated windows can be a hot spot for mold to grow and wood to rot. It's best to contact a window installation company to assess your windows to determine if they need replacing.
They're Damaged
Just like any other component of a home, windows can get damaged and require a replacement. It's not uncommon for older windows to have cracks, often due to pressure and stress. Temperature and weather play a role in damaged windows, causing the glass of the window to crack from temperature fluctuations. For example, if it's scorching hot outside and your air conditioning is cold, it could lead to cracks. Likewise, if it's cold outside and your heat is much warmer, the extreme influx in temperature could cause the window to crack.


Windows can also get damaged from extreme weather, like large hail or falling tree branches. Birds and any other airborne object like a baseball or golfball thrown or hit could cause a window to shatter or crack. Slamming windows shut can also cause damage. Therefore, it's best to open and close your windows gently to avoid damaging the glass. Damaged windows need to be replaced as soon as possible to prevent mold and moisture damage to the area surrounding the window frame.
Leaky Windows
The last thing homeowners want to deal with is a leaky window that allows rain and snowmelt to enter the home. Why do windows leak? It doesn't always indicate a window needs replacing; the caulking or weatherstripping may be worn and could need replacing. However, if those things are in decent shape, it's time for a new window. Cracks, other damage, or common pitfalls in window installation are most often to blame for leaky windows. 
Sound
Having windows in our homes allows us to see the outside world from the comfort of the inside. When looking out the window, you want to hear the music you're playing in the background, the kids playing upstairs, or the latest binge-worthy show, not the traffic and noises outside. Older windows or windows with poor insulation can let in outside noise, distracting you from what matters. If you can hear too much of the outside world from inside your home, it's time to get them replaced.
Wear and Tear
Windows will naturally get wear and tear like other components of the home. They can warp, get water stains, the color fades, and can develop cracks in the glass. Wear and tear is natural, especially with older windows that aren't of the utmost quality. Selecting top-quality replacement windows will ensure they last for decades, avoiding the wear and tear that older windows start to show throughout the years of opening and closing the window, the elements, and structural changes.
Tips for Choosing Replacement Windows
There are plenty of options when it comes to replacement windows. Since they're an investment, you want to make sure you do your research before selecting your replacement windows. Look for any of the following that indicate the window is good quality:
Durable material

Multi-chambered frame design

Premium glass packages

Meets or exceeds ENERGY STAR

® standards
These are just a few features to look for when choosing replacement windows that will last. When you choose replacement windows from One Stop Home Improvement Shop, our MountainView Windows check all of the above plus these below:
No maintenance

Optional gas fills

Composite reinforced locks

Air-tight interlocking seals
These premium features ensure your windows will last a lifetime thanks to their enhanced durability, energy efficiency, and unmatched performance. Our replacement windows will complement your home, never chipping, cracking, or creating other eye sores. Our expert installation team has been installing replacement windows for decades, offering a professional and timely installation service.
When you install One Stop Home Improvement Shop's MountainView Windows, you'll have peace of mind knowing your investment is well protected. We offer a lifetime guarantee on the frame and glass, so your windows will look good as new many years later.
One Stop Home Improvement Shop can help with all your home improvement needs, from help with an insurance claim to a quote for installing a new roof or gutter system. We're here to help every step of the way throughout the entire process. Contact us today for a free consultation!