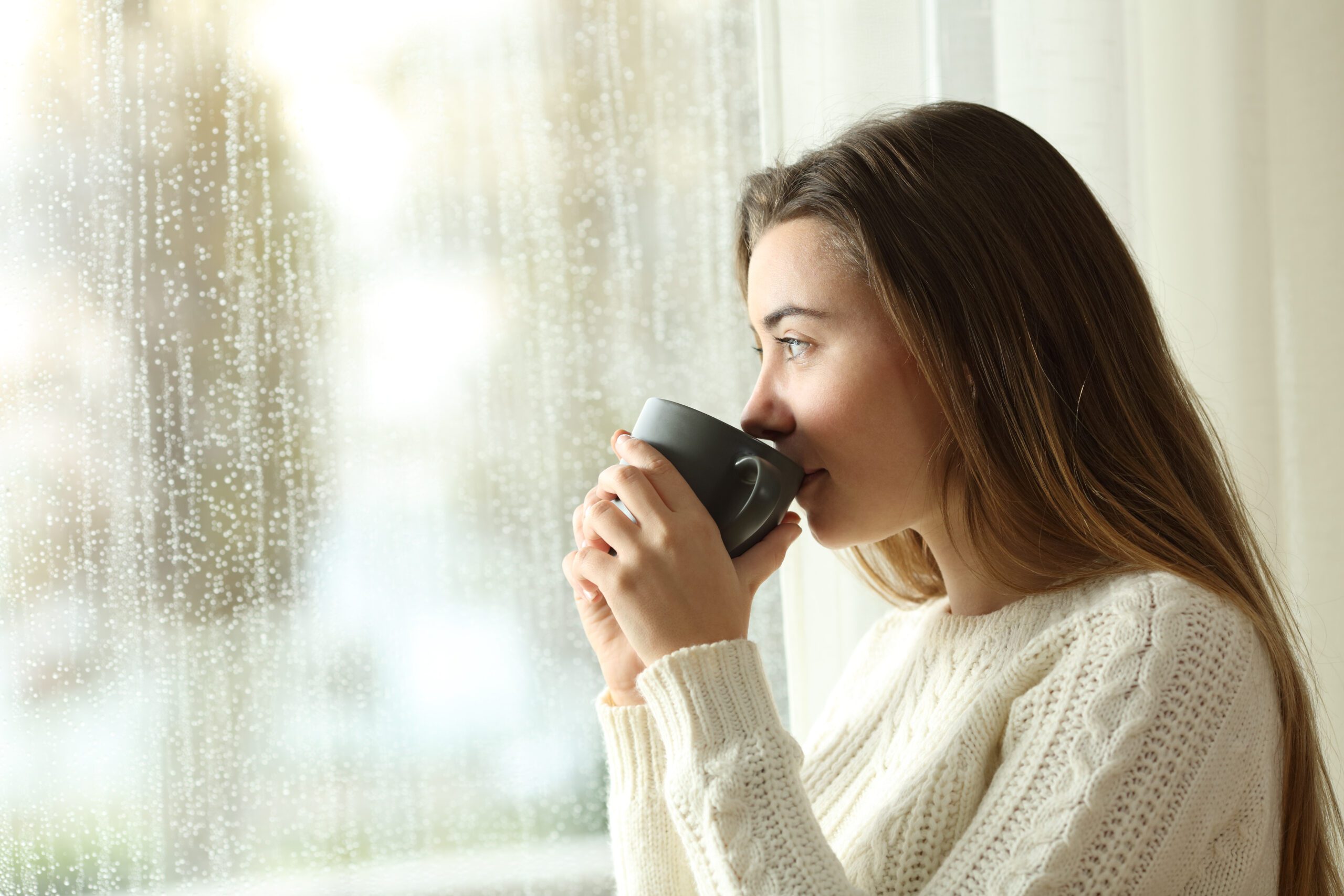 You've probably noticed the increase in rain in the forecast for the past month or so. The rainy season here in Central Virginia spans over the warmer months, with some months getting double our monthly rainfall totals. On average, we get about 2 inches of rain in the colder months, like October, versus over 4 inches in April.
The Farmer's Almanac has predicted that in May and periods throughout the summer months, we'll experience higher-than-average rainfall. While it's great to have this extra rain to water and revive our garden beds and lawns, it can harm the exterior of our homes. Keep reading to learn how to prep your home for Central Virginia's rainy season so your home can be better protected from excess rainfall.
Inspect Your Roof
Rainfall touches the roof before any other part of the home, which is why it's so important to ensure it's in good shape year-round, especially before the rainy season. Excess rain could put extreme pressure on a roof that has some damage. 
Are you unsure if your roof is in good shape? Don't climb a ladder to inspect, as that's very dangerous and should be left to the professionals. However, there are a few indicators it may not be in the best shape that you see spot the ground. Ask yourself the following questions to see if your roof may need repairs before the rainy season:
Do you notice any warped shingles? 

What about missing shingles? 

Has there been an excess of roof sediment or asphalt granules escaping through the gutter? 

Is the roof 15-20 years old?
Generally speaking, a roof has a lifespan of around 20 years. If you notice any of the above warning signs, then it's probably time to contact a roofing company to inspect the damage on your roof before summer's arrival.
Repair Old & New Leaks & Cracks
Have you noticed some stains on your ceiling? What about standing water or signs of moisture around cracks in your basement? Does the seal around your windows have any cracks? If you answered yes to some of those questions, now is the time to repair old and new leaks and cracks before we enter the rainy season.
To inspect your home for older and newer leaks, take a quick walk around the inside of your home. Take a look at your attic, ceilings, and walls and look for signs of a leak that include the following: discoloration, sagging, excess moisture, or a musty odor. 
If you notice signs of a leak, contact a general contractor to inspect and repair the damage or try fixing them yourself. You don't want to let leaks go unrepaired for the rainy season, as more damage to your home could occur.
Keep Trees Near the Roofline Trimmed
Rain is often accompanied by wind, sometimes gusting at very high speeds. These high wind gusts can cause trees to lose limbs and, as a result, damage the home. Trees with long branches that are close to the roofline can snap due to the strong wind gusts the rainy season brings.
To keep your home better protected during the rainy season, keep trees near the roofline trimmed at all times. There are many tree care companies and arborists around Central Virginia that can trim trees without causing damage to the tree itself.
Ensure Your Gutters Are Working Optimally
The rainy season already brings higher-than-average rainfall totals over a few months, but some rainstorms can bring torrential downpours that can cause the average gutter system to work in overdrive to keep up. If your gutter system isn't working optimally, it puts your home at risk of damage due to drainage issues.
For your home to properly flush and drain rainwater away from your home's foundation, your gutter must be in the best possible shape to keep your home drier. A gutter system that isn't working sufficiently can cause any of the following: overflowing gutters, foundation damage, bent gutters, standing water inside of gutters, damage to the roof, sagging gutters, puddles around the entryway and foundation, etc. 
Keeping your home safe during the rainy season is crucial to avoid water damage like ceiling leaks, basement floods, and roof damage. Ensure your gutters operate at peak performance to protect your home during the rainy season. If your gutters are older or exhibiting any of the warning signs above, it's time to replace them. 
One Stop Home Improvement Shop has great gutters and guards to choose from, including the K-Guard Leaf Free Gutter System, seamless gutters, and our Xtreme mesh gutter guard system that keeps debris out.
The K-Guard Leaf Free Gutter System offers many benefits, one of them being that our oversized gutters and downspouts have a higher capacity compared to any other gutter system, allowing more water to flush through the system at a rapid pace. Our curved hood also keeps all debris out, eliminating clogged gutters good. You'll never need to worry if your home is protected from heavy rainfall due to faulty gutters when you install the K-Guard System.
Our gutter solutions are top-of-the-line and will complement the unique beauty of your home. We'll never void your roof's warranty, and your gutter system will look new for decades. Book your free estimate today!