One Stop Home Improvement Shop is passionate about protecting homes from drainage issues and foundation damage. If your gutter system is getting older or if you're noticing drainage issues, continue reading. We'll discuss what foundation damage is and how faulty gutters can lead to damage so you can hopefully fix the issue and prevent foundation damage from occurring.
What is Foundation Damage?
If you're a homeowner, then you're aware of the foundation and its critical role in keeping your home supported and protected from the elements. Every home has one foundation, and it's tough and expensive to fix foundation issues. Foundation damage seems self-explanatory, but there's a lot to it. Different types of damage occur to the foundation depending on the following factors: materials, type of foundation, and causes.
When a home's foundation is damaged, it can lead to some serious issues that are very expensive to fix. Some forms of foundation damage include leaning or tipping, foundation upheaval, and cracks, to name a few. As previously mentioned, additional damage can occur depending on the material of the foundation.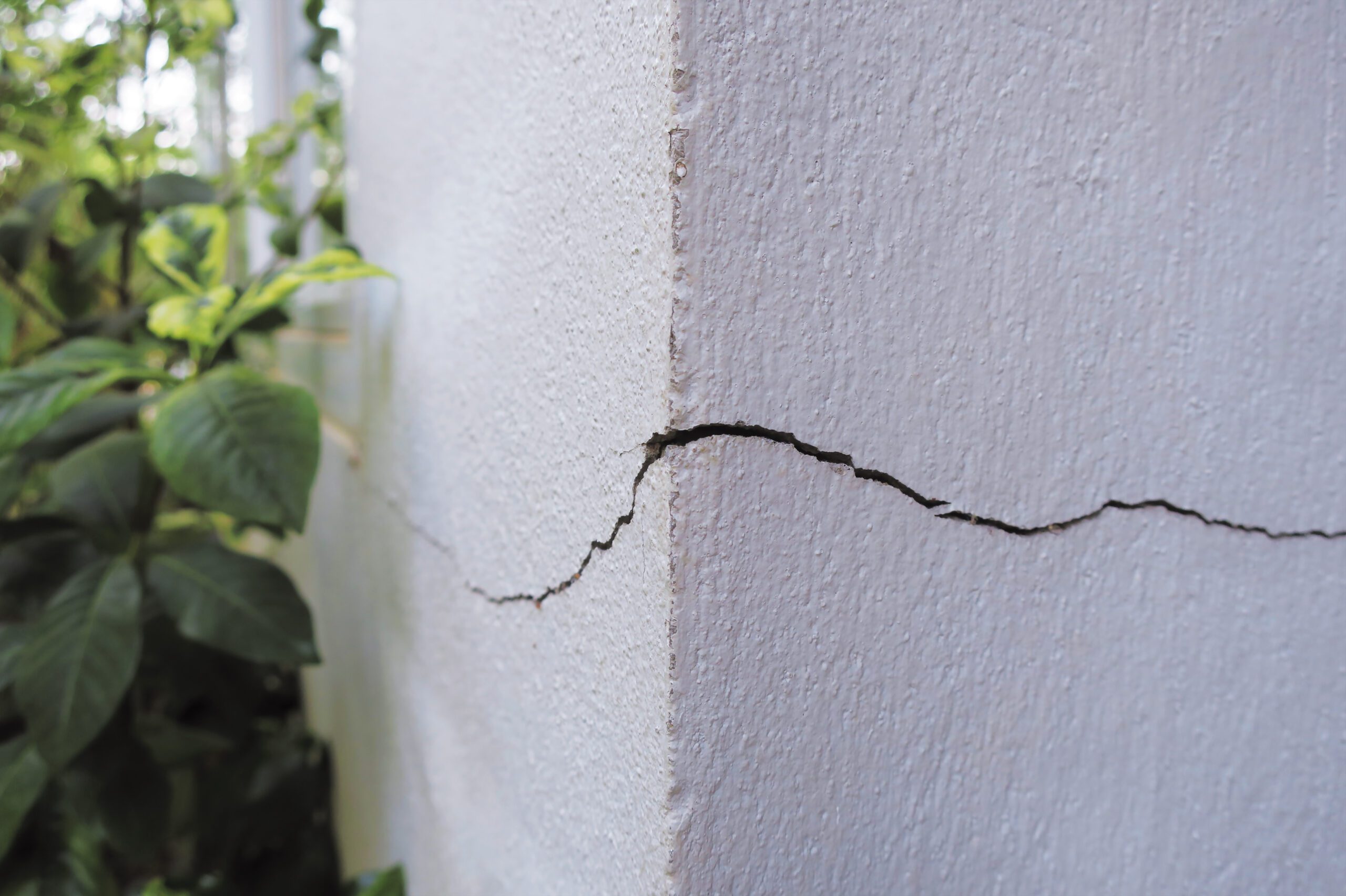 How Can Faulty Gutters Lead to Foundation Damage?
Many things can lead to foundation damage, but one of the most common causes is a faulty gutter system. What can go wrong with a gutter system to make it such a nightmare for homeowners? Clogged gutters and overflowing gutters.
How can clogged and overflowing gutters lead to foundation damage? Clogged gutters cause many issues for homeowners, like possible roof damage, damage to the soffit and fascia board, damage to the home's siding, and foundation damage. A blockage in the system can prevent water from freely flowing through the gutters and downspouts, forcing it to flow over the gutter's sides and resulting in overflowing gutters.
Overflowing gutters create many issues for homeowners, but the most dangerous is foundation damage. It may not seem like much when a few drops of water trickle over the sides of the gutters, but over time it can create a very costly nightmare to deal with.
When water flows over the side of the gutter, it's forced to collect directly under it. Over time this will create a trench around the home's foundation, allowing more and more water to sit and collect right next to the home's foundation. Eventually, this standing water will affect the foundation by causing mold, cracks, unwanted pests, basement leaks, and even structural damage.
How Can I Prevent Foundation Damage?
No homeowner wants to deal with foundation damage that can cost thousands of dollars. You can prevent foundation damage by ensuring all stormwater and meltwater are being directed away from your home's foundation. A great place to start is to install a quality gutter system. Ideally, a seamless gutter system would offer protection against heavy rains, high wind speeds, snow, and ice storms.
Our seamless gutters and guards offer extreme protection against all the weather patterns Central Virginia experiences, regardless of the season. We also install the K-Guard Leaf Free Gutter System, which is a complete gutter system with a curved hood that keeps all debris from getting into the gutters. You'll never need to clean your gutters again, and they will never clog!
No matter which gutter system you choose, One Stop Home Improvement Shop will work with you to make sure your home is better protected from drainage problems to lower the risk of foundation damage.
A faulty gutter system that fails to collect and direct meltwater and stormwater away from the home's foundation as intended can have a significant impact on foundation damage. Luckily, installing a new gutter system can take care of the problem and keep your foundation protected. Contact us today to schedule your free estimate for installing one of our gutter systems!