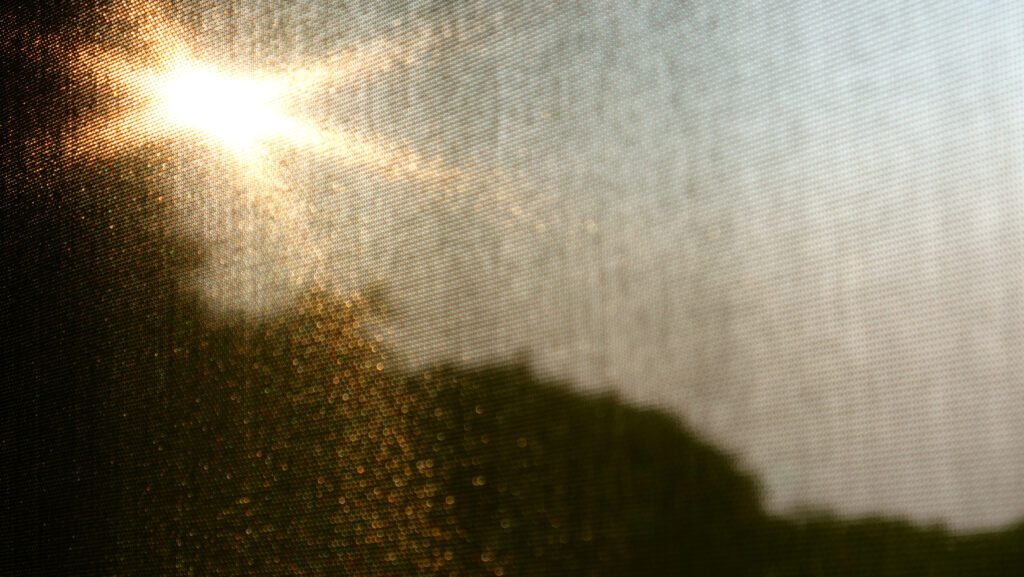 While the sun warms us and provides light, allowing things to blossom and grow, it can be harmful. Growing up, we were told to "never look directly at the sun" but never understood what that meant. Now that we're adults, we know more about the sun, specifically that it can harm our skin, but do you know why? Are you aware of other dangers the sun can pose, especially if the UV rays travel through your windows?
Keep reading to learn what you need to know about ultraviolet rays and your windows to understand how you can better protect your family and yourself.
What are Ultraviolet Rays?
Let's take a quick science lesson to learn more about ultraviolet rays. The sun transmits UV rays that are invisible and can't be felt, unlike heat or light, which are also transmitted. These invisible ultraviolet rays are dangerous, causing our skin to age, skin cancers, and more harm. The sun emits three types of UV rays: UVA, UVB, and UVC.
Ultraviolet A (UVA) and Ultraviolet B (UVB) are the rays that cause skin cancers and aging, ultimately harming our cells. They're the reasons why we apply sunscreen before going outdoors to avoid sunburns and unprotected exposure to the sun. UVA and UVB are also responsible for fading fabrics and artwork in our homes. Ultraviolet C (UVC) isn't transmitted to Earth as our atmosphere blocks the rays.
Now that we've discussed ultraviolet rays and the dangers they pose to us and our homes, let's learn about ultraviolet rays and your windows.
Ultraviolet Rays & Your Windows
Windows provide an outside view of the world, allowing us to peek out of our homes and get a glimpse of what's happening outdoors. While we love to sit near our windows to have a view while we work or read or simply relax while glancing outside, you may be at risk.
Standard home windows let indirect sunlight in, blocking most UVB rays but letting in UVA rays. Again, these ultraviolet rays are dangerous, prematurely aging our skin, potentially causing skin cancer, and even ruining parts of our homes. Excessive exposure to indirect UVA and UVB rays silently fades furniture, rugs, carpets, and artwork.
You don't want to harm your skin while you're trying to relax in your home. After all, you're not outdoors, so you shouldn't get the effects of sun exposure if you're inside. Unfortunately, most standard windows allow UVA rays to enter the home, causing harm.
How to Block UVA Rays
We all love to gather in the bright rooms in our homes while we're lounging, playing with the kids, reading on the couch, or having guests over. The last thing you should worry about is if your windows are putting your loved ones and guests at risk of developing issues related to sun exposure. Fortunately, there are some measures you can take to keep your family and home safer.
First, if you don't want to replace your current windows, consider installing window tint on your home windows. A window tint company can install their product quickly over your existing windows. Most have an array of window tinting options from darker to lighter and varying protection levels.
If your windows are older and you want to upgrade them and protect your family from harmful UV rays exposure, consider installing replacement windows from One Stop Home Improvement Shop. Our UV-protected windows protect your skin and fabrics/artwork from silent fading.
At One Stop Home Improvement Shop, we're proud to offer MountainView Windows with Low-E options. Our replacement windows offer many benefits for homeowners regardless of budget. Their durability is like no other, with premium vinyl frames that require zero maintenance. They're also energy efficient, exceeding all ENERGY STAR® standards and offering exceptional performance with air-tight interlocking seals to prevent drafts.
Our installation process for installing MountainView Windows is easy! It starts with our free consultation where we'll come to your home and examine your current windows. We'll provide an honest assessment of your windows and the cost of installing replacement windows. Here's a glance at our installation process:
Remove your current windows (we clean it all up and discard every piece)
Measure & custom-fit our MountainView Windows to be a perfect fit for your home
Install your replacement windows
Our window installers are expertly trained, avoiding common pitfalls in window installation and ensuring a perfect fit for your home.
One Stop Home Improvement Shop can help with all your home improvement needs, whether you need help with an insurance claim or a quote for installing a new roof or gutter system. We're here to help every step of the way throughout the entire process. Contact us today for a free consultation!