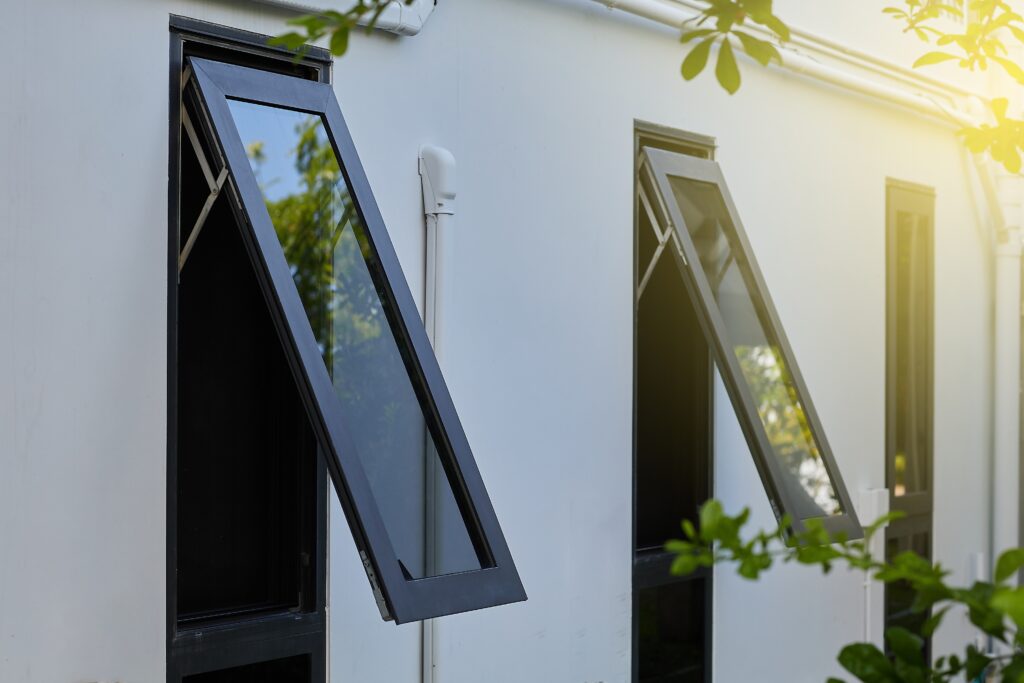 Every home is different and unique in its way. Is your home more on the conservative, neutral side? Or is it more eccentric and quirky? Whatever your style, keeping our home's beauty and uniqueness can be challenging when it comes time to replace home components. Some companies have very standard options for replacing, taking away from the style of your home.
Luckily, when it comes to window replacement, One Stop Home Improvement Shop offers plenty of options, making it easy to find the perfect fit for your home. Keep reading to learn which window frame matches your home's character to make window replacement easier!
Window Frames Available at One Stop Home Improvement Shop
At One Stop Home Improvement Shop, we've got a fine selection of replacement windows in various colors and styles to suit your home. Below are just some of the many options we have to choose from:
Double-hung
One of the most popular window styles, double-hung windows are an excellent choice for Victorian-style homes or craftsman styles. They're great for homes that have a traditional or older style. Installing double-hung windows in your home will add to its historic beauty, not take away from it.
Unlike single-hung windows, double-hung windows have two operable sashes. What are sashes? They are inside the window frame and are responsible for holding the window's glass in place. Double-hung windows can move up and down, offering several benefits.
For one, when a window can move up and down or tilt open, it provides more ventilation, which allows air to flow throughout the home. Another benefit of double-hung windows is safety; they can lock and open from the top, preventing children from reaching and easily unlocking the locks on single-hung windows.
Slider
Looking very similar to double-hung, slider windows have two parts that can move. However, rather than opening vertically, slider windows open horizontally. We have two-panel and three-panel options to choose from, both complementing any home. Slider windows are best for any home style. They're so functional and beautiful that they look great on a Victorian home just as much as a mid-century style or farmhouse.
Slider windows offer homeowners many benefits. For one, they allow a less obstructed outdoor view versus single-hung or double-hung windows that have parts that sit vertically and break up a view. If your home has a great view of the Blue Ridge Mountains, you'll probably want to install slider windows for more visibility of the mountain range. 
Casement
Have you ever seen a window that has a crank that opens the window outward? That's a casement window, a perfect option for any home that wants to improve energy efficiency. Though they complement just about any style, casement windows pair perfectly with contemporary homes or homes with many windows. 
One advantage of casement windows is that they provide excellent insulation. Their locking mechanism is built to completely seal and lock the window in place, eliminating drafty windows. Casement windows also provide excellent ventilation since you can crank the window open at an angle and let cool breezes catch and flow into the home.
Awning
Awning windows are similar to casements simply because they open outward, the difference being awning windows crank outward and upward as opposed to casement windows that open outward and sideways. They have a hing on the top, allowing the bottom to open outward.
An advantage of awning windows is that you can keep them open to allow airflow during rainstorms since they open upward, blocking water from entering the home. They're great at aiding in ventilation, and they eliminate drafts when locked.
One Stop Home Improvement Shop's Window Replacement Service
Our window frame selection at One Stop Home Improvement Shop is the best in Lynchburg, offering a variety of styles to complement your home's unique style. Our window replacement service is easy, all starting with a free estimate.
We'll assess your current windows, offer suggestions for window replacement, and give you a detailed estimate based on your needs. Finding the perfect window fit is made easy when you hire One Stop Home Improvement Shop. We'll help you with your window frame selection and choosing the right style for your home.
Our MountainView Windows offers superior energy efficiency, meeting and exceeding all ENERGY STAR® standards. With a multi-chambered frame design and premium glass packages and glass fills, there are plenty of options.
No matter your budget, we have replacement windows that are a perfect fit for your home and offer superior protection while eliminating drafts. Our MountainView replacement options are available in a variety of styles, including slider, casement, awning, double-hung, and more to complement your home's style.

One Stop Home Improvement Shop can help with all your home improvement needs, whether you need help with an insurance claim or a quote for installing a new roof or gutter system. We're here to help every step of the way throughout the entire process. Contact us today for a free consultation!