K-Guard / One Stop Home Improvement Shop is Lynchburg's
One Stop Shop for All Guttering Needs!
K-Guard / One Stop Home Improvement Shop has been Lynchburg's premier gutter guard installation company for decades. Our gutter guards protect your home from drainage issues, foundation damage, clogged gutters, and soil erosion.
FOR A LIMITED TIME: Receive up to 50% off
K-Guard AND a $200 voucher!
There's never been a better time to buy!
certain restrictions apply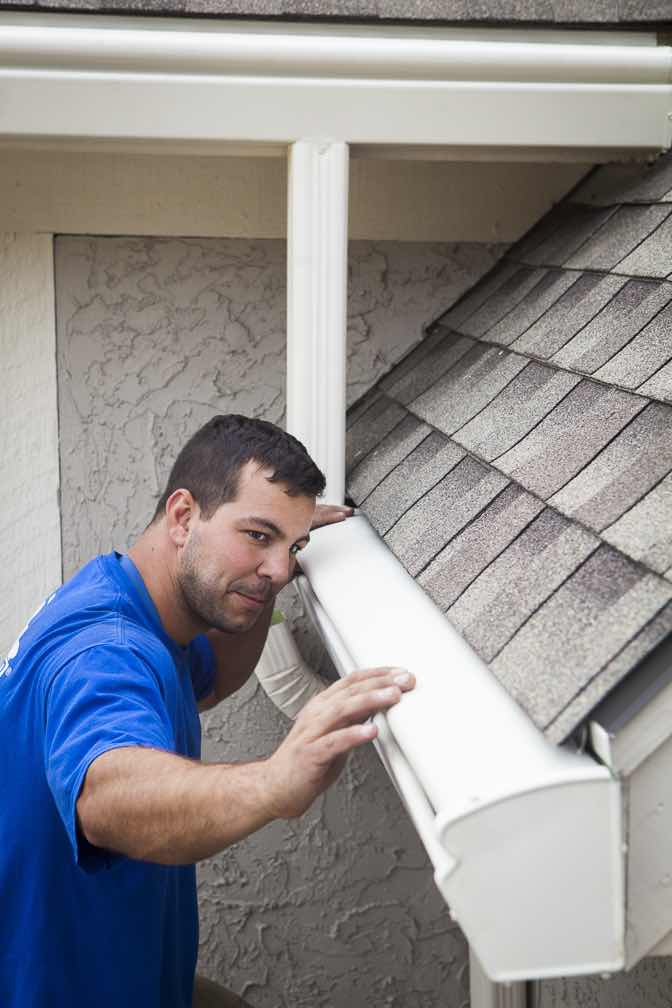 Lynchburg's #1 Gutter Guard Installation & Replacement Company
Homes in Lynchburg need a quality gutter system that can withstand heavy rains, snowstorms, strong wind gusts, and severe thunderstorms. Central Virginia gets higher-than-average annual precipitation, so a traditional gutter system won't do. K-Guard / One Stop Home Improvement Shop's gutter guards and K-Guard Leaf Free Gutter System withstand all weather conditions while eliminating foundation damage and drainage issues.
Homeowners in and around Lynchburg have continuously chosen K-Guard / One Stop Home Improvement Shop for all their home improvement needs, including gutter guard installation and replacement. We can install our gutter guards on your existing gutter system or with our seamless gutter installation or replacement services.
K-Guard / One Stop Home Improvement Shop Offers Durable and Exceptional Gutter Guards
Along with our seamless gutter installation, our Lynchburg gutter guards are top-of-the-line, surpassing all other gutter guards on the market. They offer exceptional durability and performance while adding curb appeal to your home, never an eyesore like some older gutter guards and gutter systems. Here are the Lynchburg gutter guards we offer:
The K-Guard Leaf Free Gutter System is unlike any other, offering exceptional performance that protects against drainage issues and clogs. The K-Guard Leaf Free Gutter System is a complete system with a curved hood that keeps all debris out of the gutters, allowing it to simply slide off while only allowing water to enter the system through a narrow opening. Our high-capacity gutters and downspouts allow large amounts of water to move through the system at a rapid pace, without the possibility of clogs forming.
Our K-Guard Gutter Guards are maintenance-free, unlike traditional gutter guards. Gutter screens and filters block large debris from entering the system, but tiny seeds and twigs can still enter the gutter or get trapped in the gutter guard. This leads to potential damage to the home, causing clogs, leaks, overflowing gutters, and even foundation damage. K-Guard blocks all debris, even the tiniest seeds.
Xtreme Mesh Gutter Guard System
If you're looking for a gutter guard that can be placed on your existing gutter system without having to install a new one, our Xtreme Mesh Gutter Guard System is the perfect option. It's a protection system made from surgical-grade stainless steel mesh that blocks all debris like leaves, seeds, and pine needles from entering the gutter system. No debris entering the gutters means no clogs or the need to clean your gutters!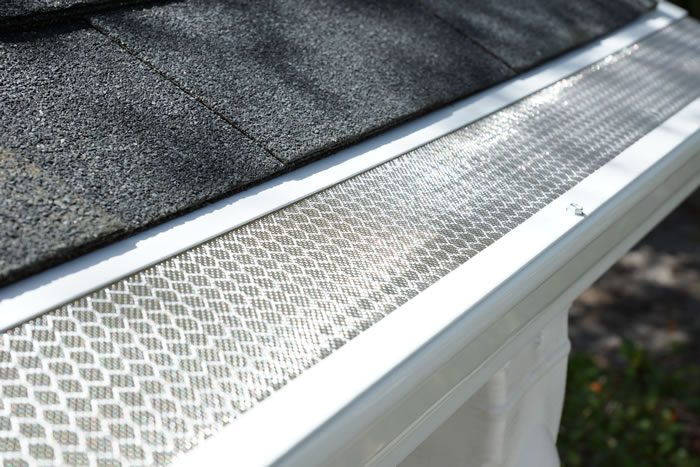 Why Choose One Stop Home Improvement Shop?
Unlike many other Lynchburg gutter guard companies, we're locally owned and operated. We've been serving the Lynchburg area for decades with over 10,000 happy customers! We prefer the home improvement process to be personal, never referring you to a third party or redirecting your calls. Instead, you'll speak with one of our expertly trained team members from a small but mighty staff. We build long-lasting relationships with all our customers and use only the highest-grade materials for our home improvement projects.
Our Gutter Guard Installation Process is Easy! Here's What You Can Expect:
Step 1
Free Estimate
Once you reach out to us about scheduling a free estimate, one of our team members will visit your home to assess your current gutter system and give a quote for installing our gutter guards. While not required, we ask that you're home during your free estimate so we can discuss and ask or answer any questions.
Step 2
Select & Customize Your Gutter Solution
Once you decide to install gutter guards on your gutter system, it's time to select and customize your gutter guards! If you're installing K-Guard, our team will work with you to choose the perfect color that complements your home. We offer a large array of colors to suit any home!
Step 3
Gutter Installation
Next up is the actual installation! On your installation day, our team will show up in our large truck ready to dismantle your current gutter system if you're installing K-Guard or our seamless gutters with gutter guards. We'll remove every last part, screw, and bolt and clean up the entire mess before installing your new gutter guard system. Next, we measure, cut, and install your new gutter system and guards on the spot to ensure a perfect fit.
To learn more about the outstanding K-Guard Gutters, Windows, and Roofing we install on homes in Lynchburg, VA and surrounding areas, contact One Stop Home Improvement Shop today to schedule a free consultation.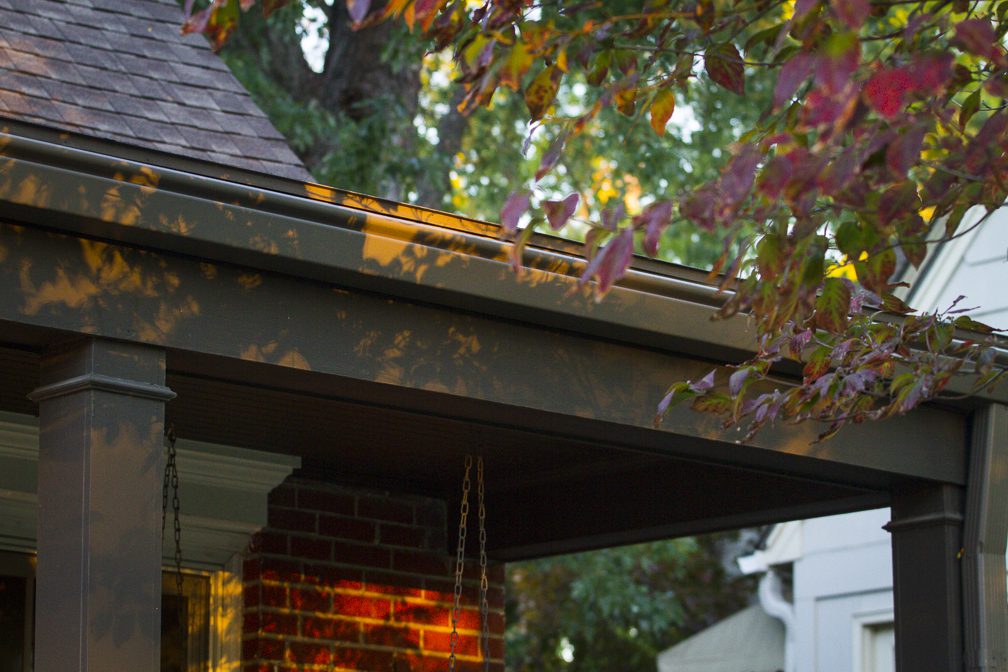 Our installation process is professional and timely for K-Guard and our Xtreme Mesh Gutter Guard System. We'll be as "out of the way" as possible and complete most installations in one day.
If there are any questions you have about our seamless gutters or K-Guard Gutters, we're here to help. We'll assist every step of the way from the free estimate through the installation and beyond.
K Guard / One Stop Home Improvement absolutely met my expectations. I was very satisfied with the quality of their work and would definitely recommend them to friends and family.
I hired K Guard / One Stop Home Improvement Shop to install new siding on my two-story shed. I was very satisfied with their work, they lived up to their great reputation and they provided a great product.
The installers were very friendly. Took time to insure that everything was done correctly. Explained the new features of the windows. I'm very happy. I would recommend One Stop.