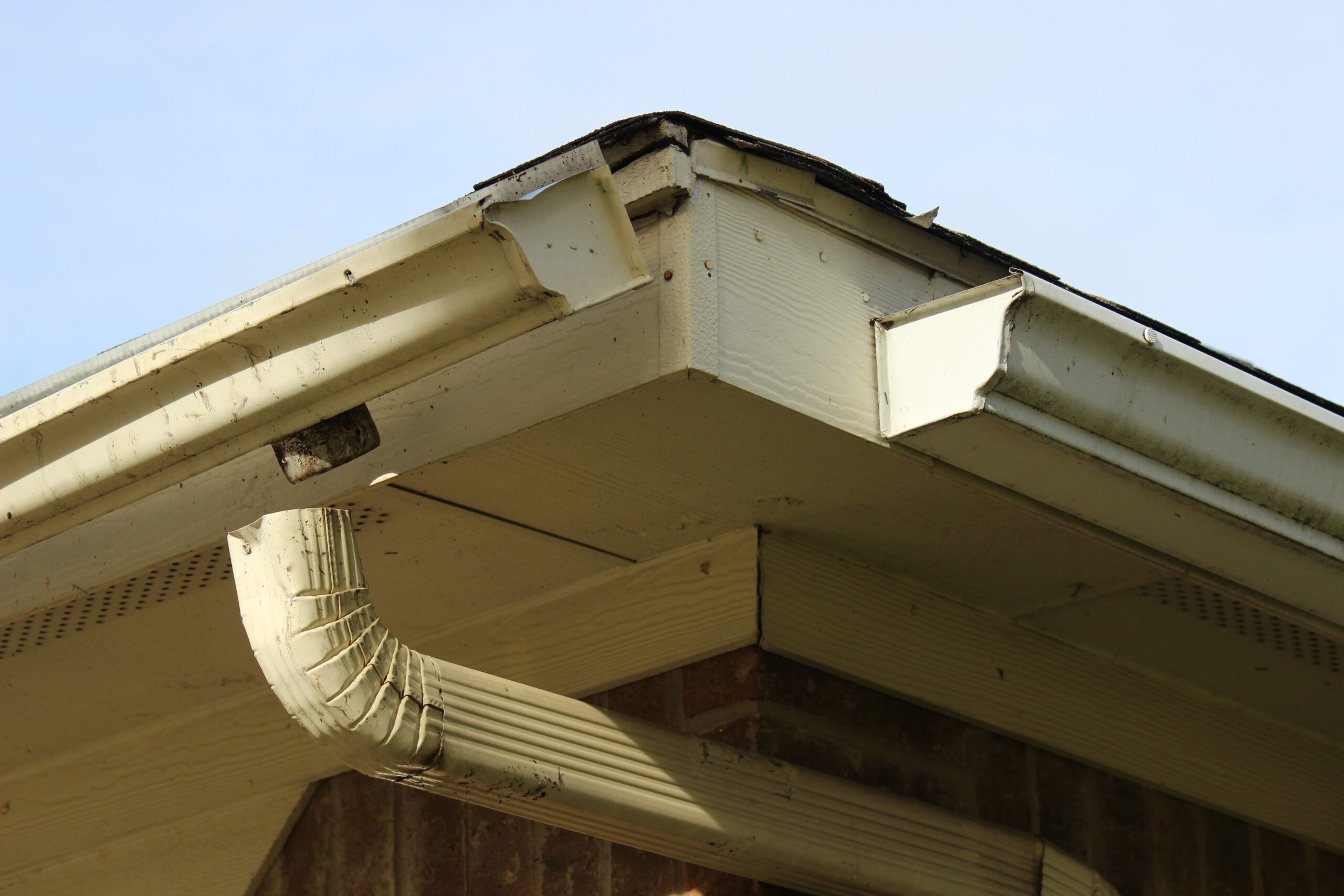 Installing your gutter system is a DIY project that should never occur, no matter how comfortable you are with the average home project. Not only can things go wrong with how the gutter system is installed, but it poses a risk to your health and safety unless you're a trained professional gutter installer.
There are many risks associated with attempting a DIY gutter installation in addition to your health and safety. Damage to the home can occur, your foundation can get ruined, and so much more. Keep reading as we discuss risks associated with improper gutter installation to hopefully convince all homeowners that installing quality gutters on your home is an investment that's well worth it.
Roof Damage
What's one of the most expensive components of a home to replace? The roof, of course. It spans the most square feet, covering the entire house, and materials and labor are pricey when it comes to installing a new one. Ideally, an installation team would be properly trained on how to install a gutter system without damaging the roof.
Unfortunately, it's easy to damage a roof when installing a gutter system. Thus, it's crucial to leave a gutter installation project to the professionals rather than attempt to DIY it. You could ruin the roof by attaching the gutter too close or hanging components of the gutter system on it, causing damage if the gutters are torn away or get damaged from severe weather. 
Not only could you damage the roof, but if any part of the gutter touches or affects the roof in any way, your roof's warranty is most likely voided. This is bad news if you experience storm damage to your roof that you're hoping to get replaced or repaired because it most likely won't be covered if the gutter system is installed incorrectly.
Damaged/Ruined Soffit & Fascia Board
Most are familiar with the terms soffit and fascia board, but do you know exactly what purpose they serve and where they're located? The fascia board is the trim or roofline of the roof, spanning the entire perimeter of where it meets the walls of the home to support the roof. If you stand directly under your home's roofline and look up, you'll see the soffit, a ventilated material under the fascia. 
Gutter systems must be mounted to a fascia board to collect and carry water away from the roof. Think about how much water can run down the side of the fascia and into the gutters; fascia plays a big role in a gutter system. When you DIY a gutter installation project, you could unknowingly ruin the fascia and potentially the rest of your roof. You could also install the gutters incorrectly in a way that leads to overflowing and leaking gutters that send water into the fascia, causing it and the roof's rafters to rot.
Cracked Foundation
Foundation damage is one of the worst damages that can occur to your home, costing you thousands and even tens of thousands of dollars to repair, depending on the severity of the damage. Faulty gutter systems are often to blame for foundation damage, most often due to leaking, clogged, or overflowing gutters.
Any half-round gutter system can leak, clog, or overflow if not properly maintained. However, if the gutter system was initially installed incorrectly, you've got a massive problem on your hands. Any water that trickles down the gutters and the home's siding will collect over time and form a trough around the home's foundation. This standing water will seep through the basement walls and eat away at the foundation, causing cracks, mold, and even structural damage.
Leaks & Water Damage
Leaks and water damage can occur from many things, but a faulty gutter system is often to blame. Gutters help keep a roof drier by collecting the water that drains from it, but what happens when an improper gutter installation job is to blame? Water may not be able to flow into the gutters due to a mounting error, which could force the water from the roof to trickle down the home's siding and cause leaks. 
Water damage can also occur if the faulty gutter system can't drain the water it collects to the downspouts, forcing the water inside of the gutter to seep into the soffit and fascia and keep the roof wetter, leading to all sorts of potential water damage.
It's not worth all these risks to forego hiring a professional gutter installation company in Lynchburg and attempting to DIY it. Improper gutter installation could lead to roof damage, a ruined soffit and fascia, a cracked foundation, leaks, and water damage. Hiring a reputable gutter installation company like K-Guard/One Stop Home Improvement Shop will prevent these risks.
Our installation team is expertly trained and has decades of experience installing seamless gutters and our K-Guard Gutters. Hiring K-Guard/One Stop Home Improvement Shop eliminates the risk of improper gutter installation, giving you peace of mind. 
Our high-quality seamless gutters offer superior performance and durability compared to other gutter systems. One Stop Home Improvement Shop's seamless gutters are oversized to allow more water to move through the system rapidly. Likewise, our K-Guard Gutters are made from heavy-duty aluminum that will never corrode, get paint chips, or cause damage to other components of your home. We also install gutters in a way that never voids a roof's warranty! Whichever gutter system you install, K-Guard/One Stop Home Improvement Shop offers premier gutter systems that others can't.
K-Guard/One Stop Home Improvement Shop can help with all your home improvement needs, whether you need help with an insurance claim or a quote for installing a new roof or gutter system. We're here to help every step of the way throughout the entire process. Contact us today for a free consultation!