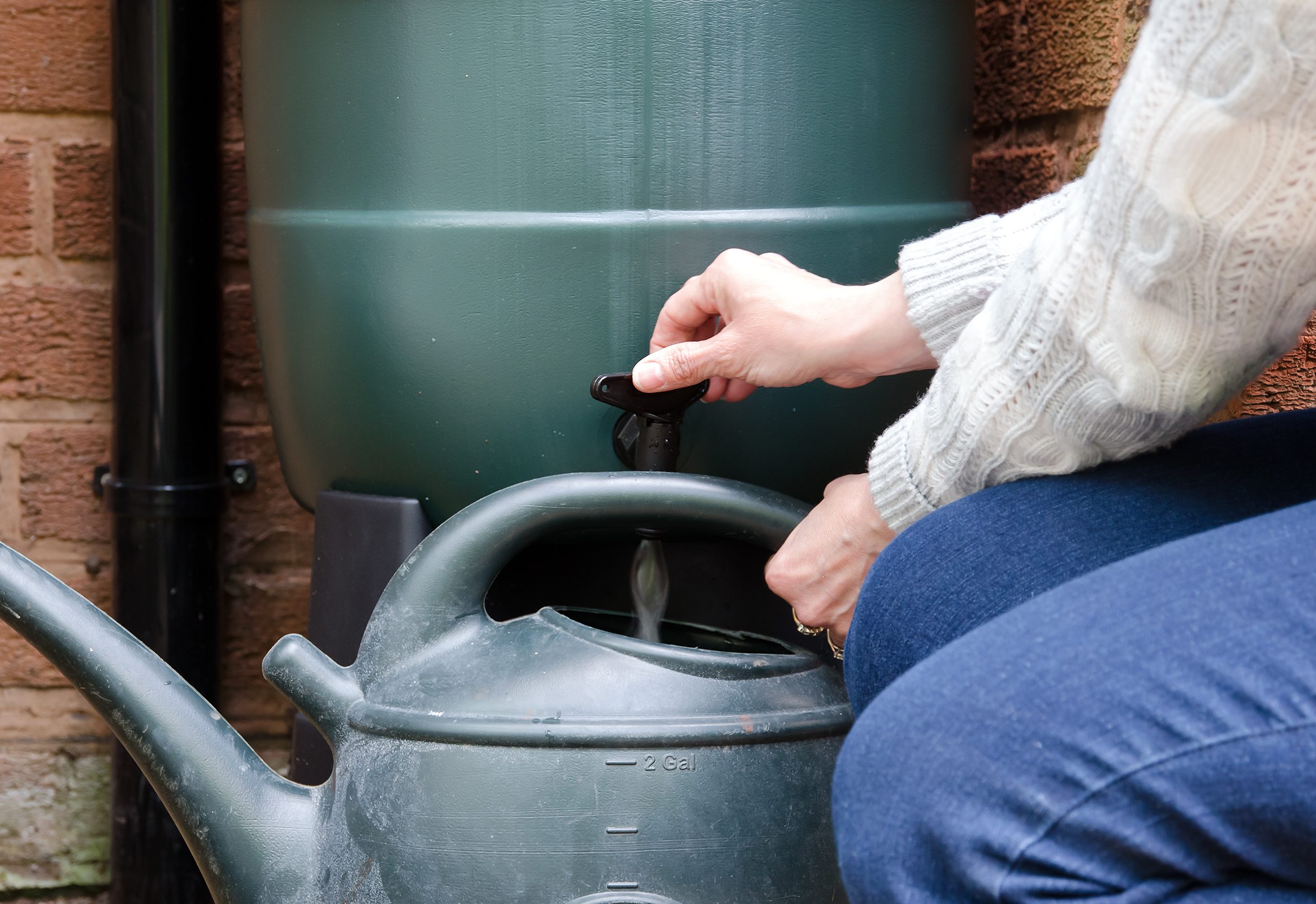 According to The Farmer's Almanac, we'll receive scattered rain showers through the middle of September, adding to our yearly precipitation totals that will be slightly below average. Less rainfall means our lawns, gardens, and plants need more manual watering.
All of this extra watering increases our water bills. Depending on how many garden beds you have and the state of your lawn, you could spend quite a bit on your next water bill on the next billing cycle. Think about how much money you could save if you harvested the rainwater!
You've probably heard of people harvesting rainwater, but do you truly know what it entails? Your gutter system plays a role in rainwater harvesting and affects how much water you harvest. Keep reading to learn how to optimize rainwater harvesting with efficient gutters so you can skip turning on your spigot in the next couple of weeks.
How to Harvest Rainwater
How do you harvest rainwater? Do you grab a handful of buckets and place them in your yard to fill up during the next rainstorm? Do you have to purchase something specifically for rainwater harvesting? Are there any Virginia laws when it comes to rainwater harvesting? Let's learn more!
Virginia Rainwater Harvesting Laws
Before we explain how to collect rainwater, let's first discuss Virginia's rainwater harvesting laws. Yes, most states have rainwater harvesting laws to regulate how much each household can collect. Some states, like Missouri and Florida, have no state regulations, while some, like Minnesota, require permitting and code compliance. 
Virginia's rainwater harvesting laws are regulated through the state's plumbing code and state legislature. Rainwater harvesting is allowed in Lynchburg and surrounding cities, provided you purchase a designated rainwater collection barrel or harvesting system to receive tax credits. Lynchburg residents must fill out and submit this rainwater harvesting form and have an extensive inspection every few years to ensure the water collection system is working properly.
How to Collect Rainwater
You can't receive a tax credit for rainwater harvesting with a few buckets placed outside in a rainstorm. You'll need to invest in an actual rainwater harvesting system or collection barrels that collect and store rainwater. You can purchase and install a rainwater harvesting system yourself or hire a professional to install your system. 
Most homeowners who harvest rainwater in and around Central Virginia will purchase tanks or barrels that are designed to hold and retain rainwater. Some opt for installing an entire rainwater collection kit that comes with a filtration system, while others opt for simply collecting the rainwater in a barrel. You'll need to ensure the barrel, tank, or whichever system you choose to install can be closed to prevent mosquitoes from breeding and be opened to allow for cleaning.
Once you choose a rainwater harvesting system for your home, you'll need to install it correctly to maximize water collection while keeping your gutter system protected. For some rainwater harvesting systems, you'll need to cut or move the downspout for it to drain the water into the barrel or tank. Never do this yourself- contact a gutter installation company to help you.
How Efficient Gutters Optimize Rainwater Harvesting
Ideally, a home gutter system collects rainwater from the roof, carries it through the gutters, and drains it through the downspouts, where it's either directed away from the home's foundation or collected inside a rainwater harvesting system. Unfortunately, some gutter systems don't work well and aren't going to collect rainwater for harvesting.
Half-round gutter systems that aren't cleaned often are prone to clogs that could impede water flow, forcing most rainwater collected from the roof and into the gutters to spill over the sides, not efficiently optimizing rainwater harvesting. An efficient gutter system will move water rapidly through the system, down the downspouts, and into the rain barrels or tanks, unlike clogged gutters. 
Gutters that have covers like the K-Guard Leaf Free Gutter System or One Stop Home Improvement Shop's Xtreme Mesh Gutter Guard System keep the inside of the gutter free of debris like silt, leaves, and insects that can add contaminants to harvested rainwater, making it dirty. Rainwater that mixes with organic matter should never be consumed, but it is fine to water your garden beds and lawns. However, dirty harvested rainwater can smell, so keep that in mind when you're handling it.
If you're considering rainwater harvesting, go for it! As a Virginia resident, you qualify for a tax credit if you install a rainwater harvesting system. If you want cleaner harvested rainwater, opt for installing the K-Guard Leaf Free Gutter System to keep organic matter out of the gutters. K-Guard's curved hood keeps all debris out so all that's left to flush through the gutter system is clean rainwater. Likewise, our seamless gutters can be installed with gutter guards to keep debris out, resulting in cleaner harvested rainwater.
One Stop Home Improvement Shop can help with all your home improvement needs, from help with an insurance claim to a quote for installing a new roof or gutter system. We're here to help every step of the way throughout the entire process. Contact us today for a free consultation!