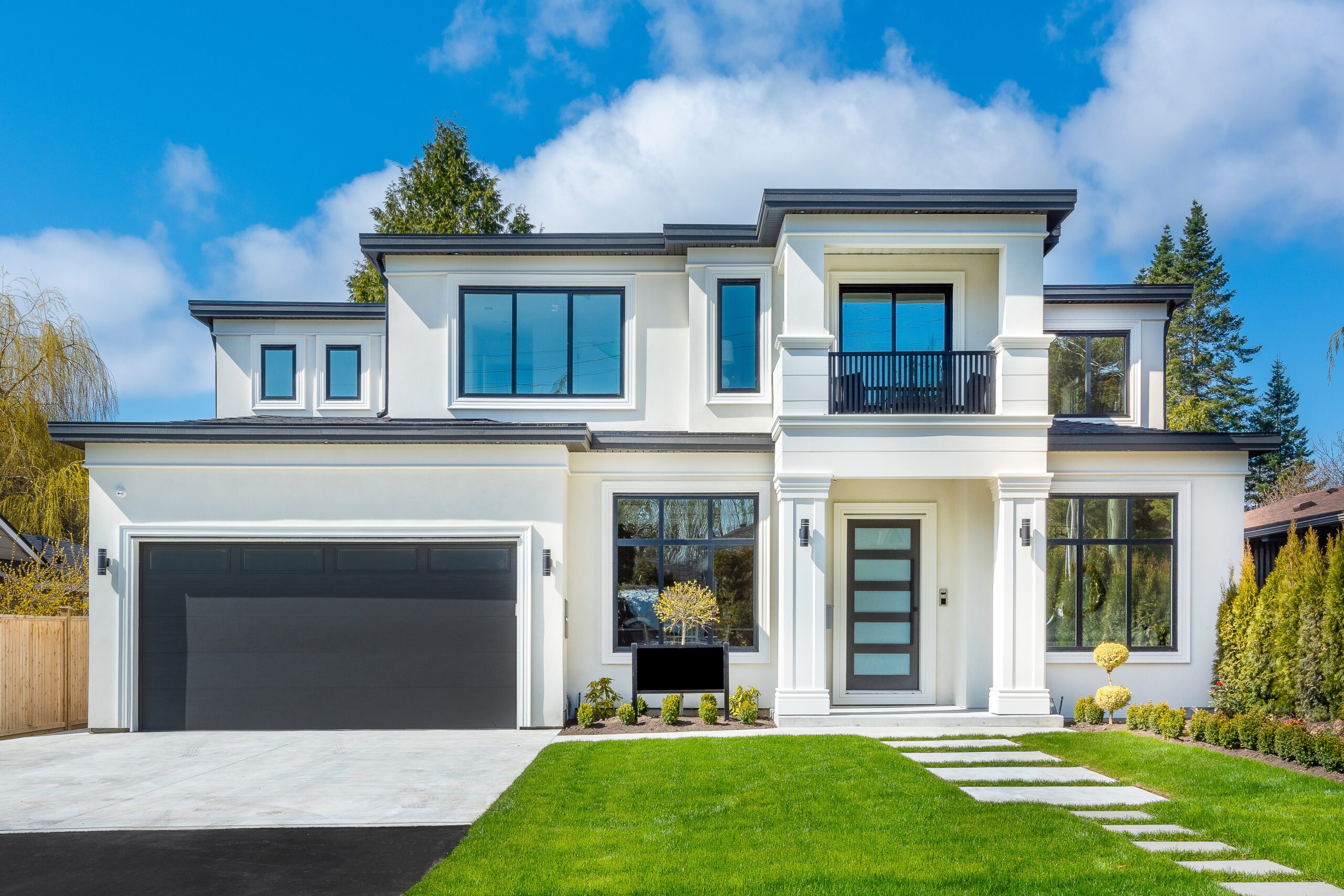 Some gutter systems are apparent and stick out like a sore thumb, while others are less noticeable and flush with a house. Some gutters are hidden and can't be spotted unless you know they're secretly installed – we're talking about concealed gutter systems.
Concealed or box gutters aren't easily spotted since they're installed in a way to hide them, unlike a traditional half-round gutter system that is very noticeable, installed right near the roofline. If you're in the market for a new gutter system and have been considering installing concealed gutters, keep reading to learn about some pros and cons so you can decide if they're the right choice for your home and lifestyle.
What are Concealed Gutters?
Concealed gutters or box gutters were one of the first gutter systems built on homes dating as far back as the late 1800s and early 1900s. Unlike traditional gutter systems, concealed gutters are built and installed near the overhang or underneath the roof. Traditional gutter systems are installed on a home separately from the roof as a separate component near the roofline, not directly on it. 
Concealed gutters are often made from wood, just like a roof's rafters, and are hidden with a piece of metal like stainless steel or copper. Once covered with a sheet of metal, box gutters are concealed by the rest of the home's construction like the roof and siding. 
Pros of Concealed Gutters:
Unfortunately, concealed gutters don't offer many benefits; their wood construction often leads to wood rot and drainage issues, especially if installed on a home in a region with large amounts of precipitation. Therefore, concealed or box butters don't have a lifespan nearly as long as other gutter systems, which is not a wise investment.
One of the only pros of installing concealed gutters is the ability to hide them so the home doesn't have a gutter system out in plain sight. Most traditional half-round gutter systems with seams can be an eyesore, deterring potential homebuyers. They often leak, force water over the sides of the gutters, and have paint chips and damage from the elements.
Luckily, concealed gutters are hidden from plain sight, so homeowners don't have to worry about them taking away from their home's curb appeal. However, just because you can't see the gutter system doesn't mean it's working well. Concealed gutters come with quite a few disadvantages because of how hidden they are.
Concealed gutters have another advantage – they can hold large amounts of water due to their often wider and deeper construction. However, the larger capacity of a concealed gutter system doesn't necessarily mean it's the right choice for homeowners in and around Lynchburg. Let's learn about the cons of concealed gutters to understand why.
Cons of Concealed Gutters:
Often Forgotten & Neglected
Out of sight, out of mind. It's a phrase we often hear about things that are stored away and forgotten about. Unfortunately, concealed gutter systems are often forgotten and neglected because they are so hidden. A traditional gutter system is visible, so homeowners usually remember to keep up with maintenance. Concealed gutters are forgotten since they're not visible and form clogs that are left to sit and build up.
Neglected gutters that require maintenance almost always lead to water damage to the home's roof or damage to the home's foundation or landscaping. Clogs impede water flow, forcing water to spill over the sides and sit inside the gutter. Concealed gutters have wood as their base material, so if clogs aren't removed and they're retaining water, that wood will rot over time if it's not maintained.
Concealed gutters are often far more expensive than other gutter systems due to their installation. Since they're installed near the roof's overhang or under the roofline, it takes a custom design to get them flush with a home. Installation takes longer than traditional gutters since they are custom-built on or under the roof. 
Because concealed gutters are crafted from wood and are right near the roof's overhang or under the roofline, they have a shorter lifespan compared to some other gutter systems. If not properly maintained and cleaned often, box gutters can get water damage that leads to wood rot. When wood is rotted there is no saving it. Thus, box gutters don't last as long as gutter systems made from metal, especially heavy-duty aluminum.
While they're better for parts of the country that don't get large amounts of precipitation since they're prone to wood rot, concealed gutters aren't the number one choice of gutters for homeowners in Lynchburg, Charlottesville, Danville, and surrounding cities. Homeowners should opt for a gutter system better suited for our region, like high-quality seamless gutters or the K-Guard Leaf Free Gutter System from One Stop Home Improvement Shop.
Our seamless gutters are made from high-quality materials that offer superior performance and durability, unlike concealed gutters. One Stop Home Improvement Shop's seamless gutters are oversized to allow for more water to be moved through the system at a rapid pace. Likewise, our K-Guard Gutters are made from heavy-duty aluminum that will never corrode, get paint chips, dents, or wood rot.
The K-Guard System enhances your home's curb appeal thanks to its seamless design and gorgeous finished appearance. Though they're not hidden like concealed gutters, K-Guard Gutters often look like crown molding since it's available in a variety of colors that complement any home and give it an enhanced aesthetic. Whichever gutter system you install, K-Guard/One Stop Home Improvement Shop offers premier gutter systems that others can't.
K-Guard/One Stop Home Improvement Shop can help with all your home improvement needs, whether you need help with an insurance claim or a quote for installing a new roof or gutter system. We're here to help every step of the way throughout the entire process. Contact us today for a free consultation!