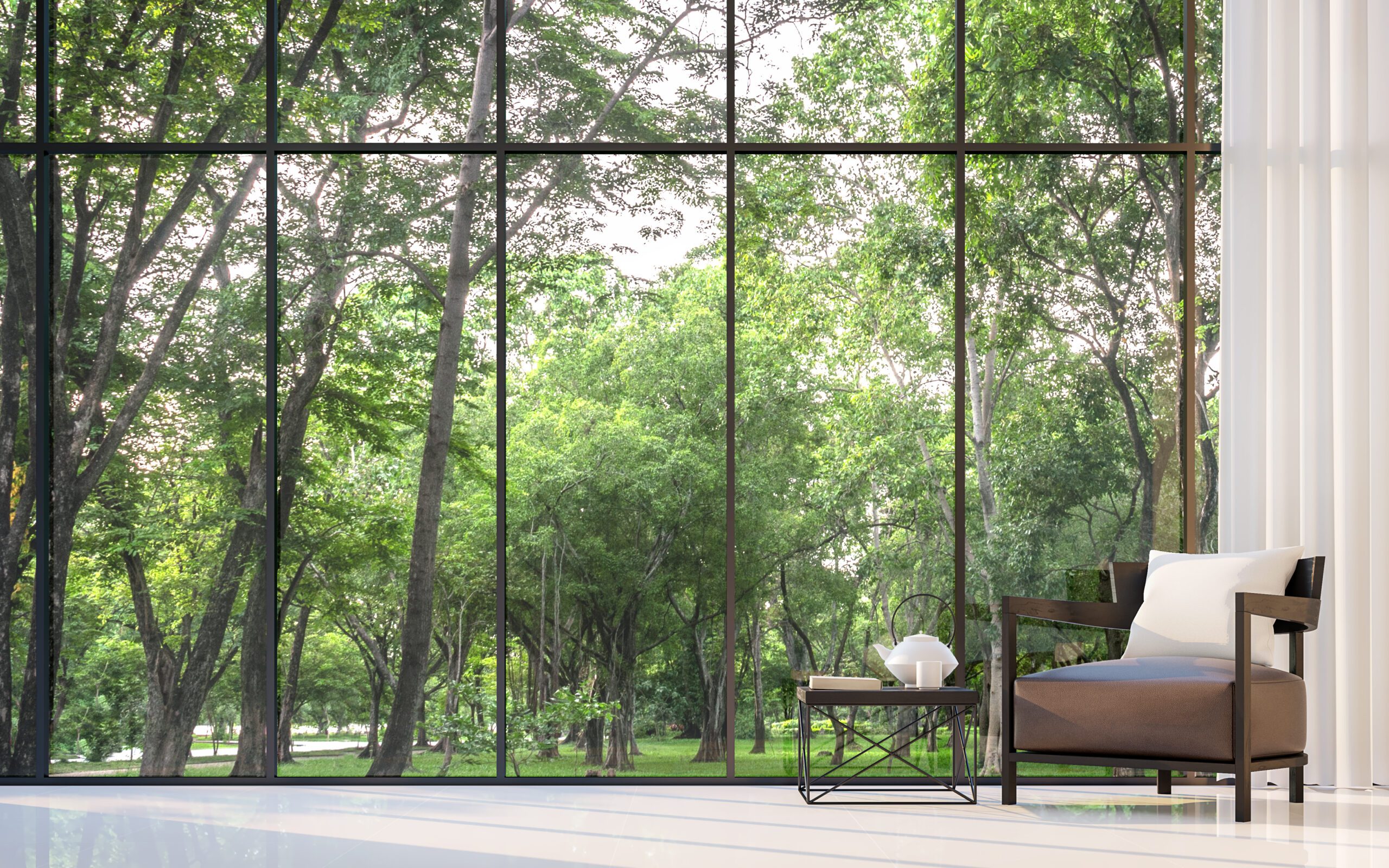 One of the greatest feelings when waking up is pulling the curtains back and opening the blinds, letting the sunshine into our homes, and feeling the natural warmth it provides. Natural sunlight is an instant mood booster; according to the National Institute of Health, natural sunlight improves our moods and can also improve our health by keeping our circadian rhythm balanced.
Along with adding health benefits, natural light can warm our homes in the fall and winter months, helping decrease our energy bills. You most likely have your curtains opened in the daytime, allowing natural sunlight to light up your home. Did you know that where your windows are placed can affect the amount of natural light you'll get?
Keep reading to learn all about maximizing natural light with some tips for proper window placement. Whether you're a home builder or a homeowner who is remodeling their home or purchasing a newer construction home, you'll find it helpful to learn how the proper placement of a window can have health and savings benefits!
Place Windows Facing North & South
We all know that the sun rises in the east and settles in the west. Knowing this information, you wouldn't want to place all of your windows facing east and west since they would receive direct sunlight for only part of the day, increasing the heat or cool air in your home depending on the season. Having windows facing east and west would mean constant sunlight entering windows on either side of the house, making for some scorching rooms.
Instead of placing all windows in a home on the east and west sides, opt for installing most of the windows north and south to allow for shade and breezes. Windows that face south and north will fill rooms with bright natural light, which can be good or bad depending on the room the window is in.
Consider Room Type
Certain rooms should have more light than others; you wouldn't want the bedrooms to have excess light while the living room is fully shaded all day. When planning where to place each window, consider the room type. For example, a living room should be bright and bring in plenty of natural light since it's often used for entertaining, so place windows south to add more light, and some accent windows facing north to add additional light that will add indirect sunlight.
You'll need to abide by building codes when it comes to bedroom windows to ensure whatever window you install meets the requirements for size and height to allow for residents to escape or firefighters to enter in the event of a fire. However, an east-facing window might be best to let the natural sunlight wake you and brighten your room.
When considering windows for a particular room, just remember that south-facing windows will bring the most natural light and north-facing windows will provide indirect sunlight that will be shaded for part of the day. East windows are great for adding soft, cooler sunlight in the morning hours while west-facing windows won't add much sunlight to a room until later in the day/evening when the sun is the strongest. If you wish to brighten a room most of the day, install the window facing south. Likewise, to keep a room darker, like a bedroom, install the windows either north-facing or on the east or west walls.
If you want to add more natural light to your home, or if it's time to replace your windows, our team at K-Guard/One Stop Home Improvement Shop is here to help you. We proudly install MountainView Windows that complement every home's design by adding cosmetic appeal while offering exceptional energy efficiency, and weather protection, brightening up any room. 
MountainView Windows are the premier home windows, offering homeowners extreme durability, energy efficiency, and exceptional performance. One Stop Home Improvement Shop installs our MountainView Windows with air-tight interlocking seals that prevent drafts to keep your home cooler in the summer and warmer in the winter. Drafty windows present many dangers, so it's best to get them replaced immediately, especially with fall and winter fast approaching.
We also have a wide selection of MountainView Windows that will add beauty to any room of your home. From double-hung to slider and casement windows, One Stop Home Improvement Shop has the window solution that's perfect for your home. Best of all, our windows come with a lifetime guarantee on the frame and glass which keeps your windows looking good as new decades down the road.
K-Guard/One Stop Home Improvement Shop can help with all your home improvement needs, whether you need help with an insurance claim or a quote for installing new windows, a roof, or a gutter system. We're here to help every step of the way throughout the entire process. Contact us today for a free consultation!