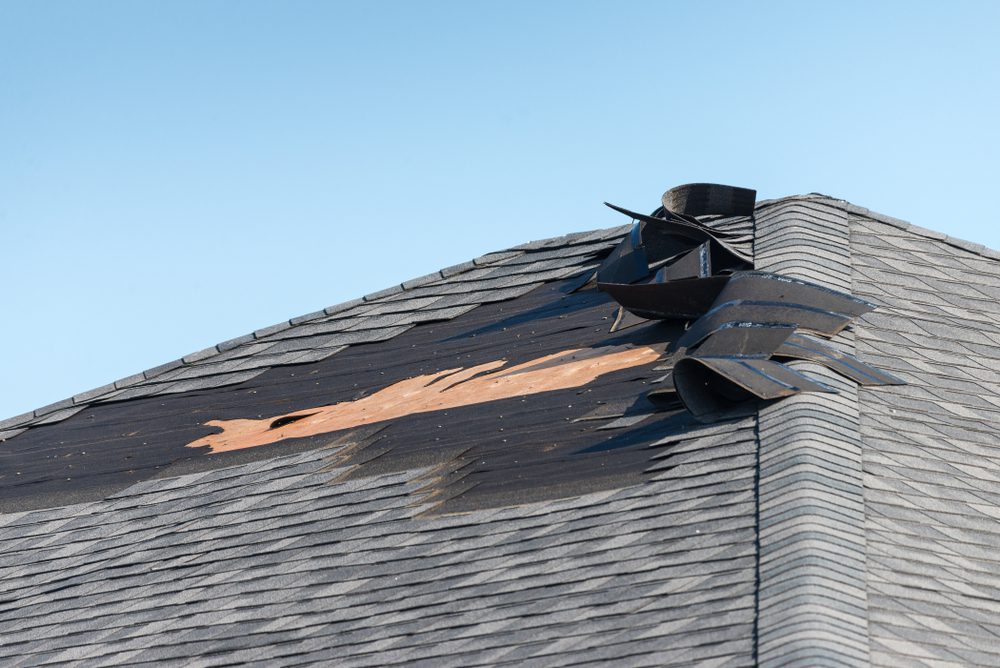 Our roofs protect the insides of our homes from extreme damage from all forms of precipitation, strong wind gusts, and severe storm damage, not to mention from dangers like wild animals. Roofs protect our homes, and we're forever grateful that they keep our families and loved ones safe while inside our homes.
Whether you have a newer asphalt shingle roof or an older one, you may have noticed some roof sediment inside your gutter system. Though some homeowners panic when they see sediment inside the gutter or flowing through the downspouts, it's more common than you think. Luckily it's not always a cause for concern and doesn't always require a professional's opinion. Keep reading as we discuss why you're finding roof sediment in your gutters and some solutions.
It's Time to Replace Your Roof
This is the reason some homeowners initially panic when they spot roof sediment inside their gutters and downspouts. Yes, if you notice large amounts of roof sediment in your gutters and your roof is approaching its 15th birthday, it may be time to replace it. No one wants to spend thousands of dollars to replace their roof, but it is an investment that in the long run protects the interior and even exterior of a home.
If you started noticing smaller amounts of roof sediment and it's only gotten worse and larger amounts or thicker pieces are flowing through your gutters, it's most likely time to replace it. Contact a roofing specialist to get a quote on installing a new roof. They will inspect your current roof and provide insight as well as a quote for installing a new roof.
Your Roof is Newer
If you recently had your roof installed within the past couple of years, no need to panic! Newer roofs often shed sediment as the shingles settle into place and are exposed to the elements. It's not uncommon to see smaller bits of sediment make their way from the roof into the gutters and through the downspouts. 
If you notice large amounts or are worried about seeing some larger pieces of sediment, contact your roofing installation company to take a look to ensure everything is okay. Small amounts of sediment after a new roof is installed are often no cause for concern!
Your Roof Suffered Storm Damage
Lynchburg, Charlottesville, and surrounding cities often have unpredictable weather. Thunderstorms often bring powerful wind speeds and hail, causing severe damage to the exterior of our homes. Pounding hail hits asphalt shingles and can knock off some of the protective outer layers, forcing it to fall off the shingle and make its way into the gutter and downspouts.
Severe storm damage is a common reason for seeing roof sediment in your gutters. Luckily, if you have homeowners insurance, they may cover a new roof or the cost to repair it. At One Stop Home Improvement Shop, part of what we do is work with insurance claims to get you the most honest quote for replacing your roof or repairing storm damage.
Your Roof Recently Had Some Foot Traffic
It's not often we get on our roofs, but once a year we sometimes hire professionals or scale our roofs ourselves to hang Christmas lights. It's not recommended, but homeowners also get on their roofs to look for damage from recent storms or water damage. Whatever the case, our roofs can experience foot traffic which loosens the materials on asphalt shingles. If you recently were on your roof or had professionals on your roof, it's most likely the reason why you're seeing roof sediment in your gutters.
Most of the time, seeing roof sediment in your gutters isn't a cause for concern. However, if your roof is approaching the end of its lifespan or if you believe your roof has experienced some storm damage, it's best to contact a roofing company in Lynchburg or surrounding cities like One Stop Home Improvement Shop. Our expert team will assess storm damage and will help with insurance claims, and we can give you a quote to replace your roof.
We install CertainTeed shingles, the best of the best, offering extreme durability and protection. Our shingles protect against roof algae to eliminate unsightly dark algae streaks and have a class-A fire rating, the highest rating available for fire protection. We offer over 70 colors and styles, making it easy to match and complement your home – take a look at our shingle samples!
One Stop Home Improvement Shop can help with all your roofing needs, whether you need help with an insurance claim or a quote for installing a new roof. We're here to help every step of the way throughout the entire process. Contact us today for a free consultation!